The Environmental Impact of Marine Batteries
The Environmental Impact of Marine Batteries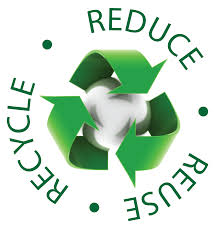 Those who worry about protecting the environment live by the three Rs, Reduce, Reuse, and Recycle. However, even those people have issues sometimes when it comes to discarding certain items. For example they may not know how to get rid of electronics properly. The thing is, one of the hardest things, even harder than electronics, are batteries. However, batteries of all kinds are filling up the landfills. Do you know the environmental impact of marine batteries that are simply tossed away?
Why Marine Batteries are Rough to Toss
Batteries are something that fills up landfills almost as much as electronics. They take up a lot of space and they are not something that will eventually decompose. Once they are in the landfill, they are there to stay. However, not many people want to keep old, worn out batteries around their home for the same reason our landfills don't want them. They would take up space in your yard or your garage. Over time, if you have a lot of vehicles along with a boat, RV, ATV, and other battery powered things, you will quickly find you have a stockpile of batteries that no longer hold a charge. If you think about everyone in your local area tossing their batteries into your yard; you can see it wouldn't take long for the pile to grow even more. That is a problem for our local landfills. Luckily, there are better ways to deal with those dead batteries.
Recycling Old Batteries
Batteries are filled with toxic materials that may at some point leak out into the environment. This poses an even bigger concern than the space that they may take up. Therefore, if you have a battery that no longer performs the way that you want for it to; you will be doing everyone a favor by recycling it. There are numerous areas that take old batteries. In most cases, it is free to do and you will not have to worry about coming into contact with the stuff that is inside of it. It is also important that you avoid touching any areas of the battery that may have already become corroded. If you prefer to not have to deal with that; you do have other options and they are even better than recycling.
Recycle or Upgrade Your Batteries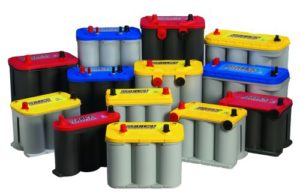 It is possible for you to purchase a battery that is going to last much longer. Instead of going cheap, why not pay a little more for one that will last much longer? There are marine batteries like the ones on Discount Marine Batteries that will allow you to not have to worry about whether to toss or recycle for a while. It also ensures that you do not have to take it to a store that will recycle them. The reason this is good is because even the companies that recycle batteries still have to deal with the stuff that is inside of them. They are still contaminates that you, nor anyone else, will have to deal with and all it takes is spending a few dollars more to get a quality battery. Which do you really think is best?